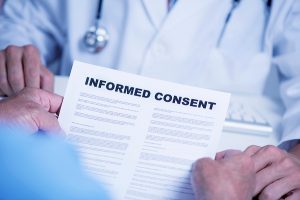 Do you know what your rights are as a patient?  When in a hospital is there anything you can do if you don't want to take the drug or have the surgery the hospital doctor says have need?  This vital episode covers your most important rights as a patient that you may not hear about elsewhere.  In this episode, Dr. Nedd will cover:
What informed consent is and when it's required.
Who has to present informed consent info to you and who can grant informed consent for you.
How informed consent can protect you as a patient.
What aspect of informed consent is your most important right.
How you can exercise your right of informed consent when something doesn't seem right in the recommendations you're given.
Nedd Chiropractic & Wellness Center
Phone:  (727) 467-0775
1221 Cleveland St.
Clearwater, FL  33755
Podcast: Play in new window | Download
Subscribe: Apple Podcasts | Google Podcasts | Spotify | iHeartRadio | Stitcher | RSS