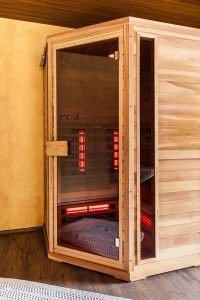 There are a lot of different types of therapies to support and improve your immune system and the functions of the body.  You've probably heard about the ones that are best-known, but there are some  you probably haven't heard of even though they have a basis in scientific principles.  Very basic principles like heating the body's tissues, or eliminating toxins.  In this episode, Dr. Nedd will cover 2 of these therapies he has successfully used for over 20 years in his practice:
What an infrared sauna is and why is it helpful to your health.
How an infrared sauna differs from a regular sauna.
What kinds of health improvements people have experienced from using the infrared sauna.
How the ion foot bath helps in detoxifying the body and removing toxic substances that may not come out using any other method.
What kinds of toxins can come out during an ion foot bath.
Nedd Chiropractic & Wellness Center
Phone:  (727) 467-0775
1221 Cleveland St.
Clearwater, FL  33755
Podcast: Play in new window | Download
Subscribe: Apple Podcasts | Google Podcasts | Spotify | iHeartRadio | Stitcher | RSS