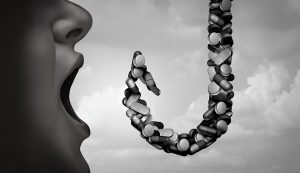 You've probably heard about the 'opioid epidemic', but do you know what that is?  Why is it being called an epidemic?  Is it something that could affect you or someone you care about?  It sure could if you don't have the information that will be shared here.   In this episode Dr. Nedd will cover:
What are opioids and what are opiates.
The problem which is causing the opioid epidemic and how big of a problem is it.
A list of famous people who we've lost to an opioid overdose.
What can someone do to avoid becoming part of the epidemic if they ever have to take an opioid.
References mentioned in this episode:
Free Narcan/Naloxone kits: https://isavefl.com/locator.shtml
Nedd Chiropractic & Wellness Center
Phone:  (727) 467-0775
1221 Cleveland St.
Clearwater, FL  33755
Podcast: Play in new window | Download
Subscribe: Apple Podcasts | Google Podcasts | Spotify | iHeartRadio | Stitcher | RSS