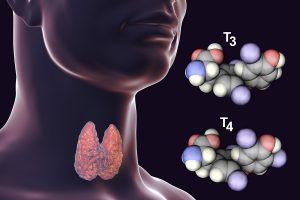 Sluggishness, difficulty losing weight, hair loss and various other symptoms related to a slowed metabolism can be due to thyroid problems.  Bone loss and other calcium related issues can arise when the parathyroid glands don't function right.  These glands both play a key role in health and daily functions.  In this episode, Dr. Nedd will discuss:
What the thyroid and parathyroid glands do.
The problems that can arise when either is not functioning at the right level.
2 simple home tests you can do to find out if your thyroid is (or isn't) functioning well.
Workable alternative solutions for many thyroid and parathyroid conditions.
Resources mentioned in this podcast:
Recently released and announced in a previous episode are:
The full Posture Correction Series videos on YouTube
Posture Videos  Introduction
Posture Video 1 – Corrective Neck Exercise
Posture Video 2 – Forward Hip-Tilt Corrective Exercises
Posture Video 3 – Forward Slouch/Rounded Shoulders Corrective Exercises
Posture Video 4 – Test & Strengthen Balance with the "Stork"
Posture Video 5 – Stretching Tight Back Muscles
Nedd Chiropractic & Wellness Center
Phone:  (727) 467-0775
1221 Cleveland St.
Clearwater, FL  33755
Podcast: Play in new window | Download
Subscribe: Apple Podcasts | Android | Google Play | Stitcher