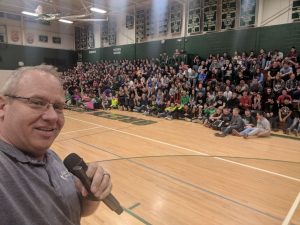 Having spent 12 years in jail because of his addiction to drugs and alcohol, Michael DeLeon has now made it his life's mission to help prevent that from happening to as many kids as possible.   In this episode we will cover:
What the Trifecta Gateway is and why it is the foundation of most addiction.
Alarming statistics of drug usage by school children.
Why the 'harmless' alcohol and drugs of the 70s aren't what children are using today.
What Michael's approach is to ending addiction in this generation.
Resources Mentioned in thie episode:
Steered Straight website
Steered Straight contact info
Nedd Chiropractic & Wellness Center
Phone:  (727) 467-0775
1221 Cleveland St.
Clearwater, FL  33755
Podcast: Play in new window | Download
Subscribe: Apple Podcasts | Google Podcasts | Spotify | iHeartRadio | Stitcher | RSS