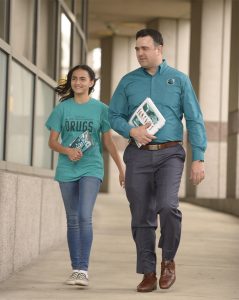 We've done episodes discussing the various recreational drugs and their effects on health.  This week we have a special guest who plays a key role in helping children and young adults understand this information so that they can make the best decisions when they start to get exposed to these drugs.  In this episode, Darren Tessitore will cover:
His personal story having to do with drug use as a young teenager and his own observations of how it affected his friends and their families.
Why he decided to do something about the drug situation.
The challenges Darren faced in working through the school systems.
A clever way to get the result he wanted despite the red tape and bureacracy that could have stopped him.
The amazing comments from some of the teens and teachers who have gone through the program.
Resources mentioned in this episode:
Darren's email:  DarrenT@DrugFreeWorld.org
Drug Free World website:  DrugFreeWorld.org
To request free materials:  Info@DrugFreeWorld.org
Nedd Chiropractic & Wellness Center
Phone:  (727) 467-0775
1221 Cleveland St.
Clearwater, FL  33755
Podcast: Play in new window | Download
Subscribe: Apple Podcasts | Google Podcasts | Spotify | iHeartRadio | Stitcher | RSS