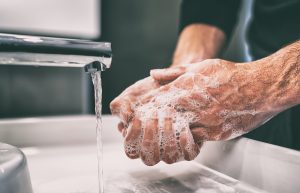 We've all heard about the current recommendations for protecting ourselves, our family and others from the coronavirus and the Covid-19 condition.  But why are these the recommendations being made?  And would they be useful to us in the future?   In this episode we will cover:
The reasons behind washing hands and how this was found to be effective when it dramatically reduced deaths in the early 1900s.
The history of 'social distancing' and why it's being recommended.
What sanitary habits are most effective in helping prevent the spread of illness and disease.
References in this episode:
Make Your Own Face Mask: https://www.youtube.com/watch?v=M0E9dGZaAbA&feature=youtu.be
Intensive Care Dr. shares experiences treating Covid patients: https://vimeo.com/399733860
Article on coronavirius survival on surfaces: https://www.nytimes.com/2020/04/17/well/live/coronavirus-contagion-spead-clothes-shoes-hair-newspaper-packages-mail-infectious.html
Nedd Chiropractic & Wellness Center
Phone:  (727) 467-0775
1221 Cleveland St.
Clearwater, FL  33755
Podcast: Play in new window | Download
Subscribe: Apple Podcasts | Android | Google Podcasts | Stitcher | Spotify