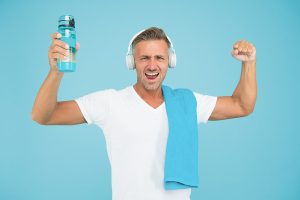 Tom Brady has many records as a professional quarterback in the NFL and is still playing at age 45.  He won his 7th SuperBowl last year at age 44 when most quarterbacks would have retired long ago.  How does he continue to perform so well?  The secrets behind his success, which can help anyone live a longer, healthier and more productive life, are part of the program he helped develop called 'TB12'.   In this episode, Dr. Nedd will cover:
What TB 12 is including a description of each of its 12 pillars.
Why preventing inflammation is such a key part of the program and how it is addressed.
How the TB 12 program stacks up against all the advice given so far on this podcast regarding diet, exercise and lifestyle.
Resources mentioned in this podcast:
Nedd Chiropractic & Wellness Center
Phone:  (727) 467-0775
1221 Cleveland St.
Clearwater, FL  33755
Podcast: Play in new window | Download
Subscribe: Apple Podcasts | Google Podcasts | Spotify | iHeartRadio | Stitcher | RSS