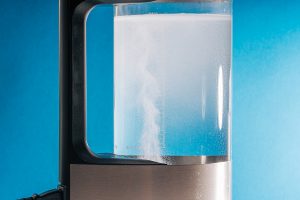 Dr. Nedd keeps abreast of all advancements in alternative medicine options for himself and his patients.  Recently, he came across one that holds great promise.  And it doesn't require repeated doctor visits and doesn't cost thousands of dollars.   Dr. Nedd will go over:
What hydrogen water is.
What it does in the body and why it has such potential.
The types of conditions it can help with.
How you can make your own at home.
References mentioned during this episode:
Nedd Chiropractic & Wellness Center
Phone:  (727) 467-0775
1221 Cleveland St.
Clearwater, FL  33755
Website:  NeddChiro.com
Podcast: Play in new window | Download
Subscribe: Apple Podcasts | Google Podcasts | Spotify | iHeartRadio | Stitcher | RSS